Blick: Free Your Creativity
CW: Ted Masterson

Insight: People take art too seriously.
Idea: Blick opens The Fun Gallery to demonstrate that art can be about having fun.

We will kick things off with a UGC.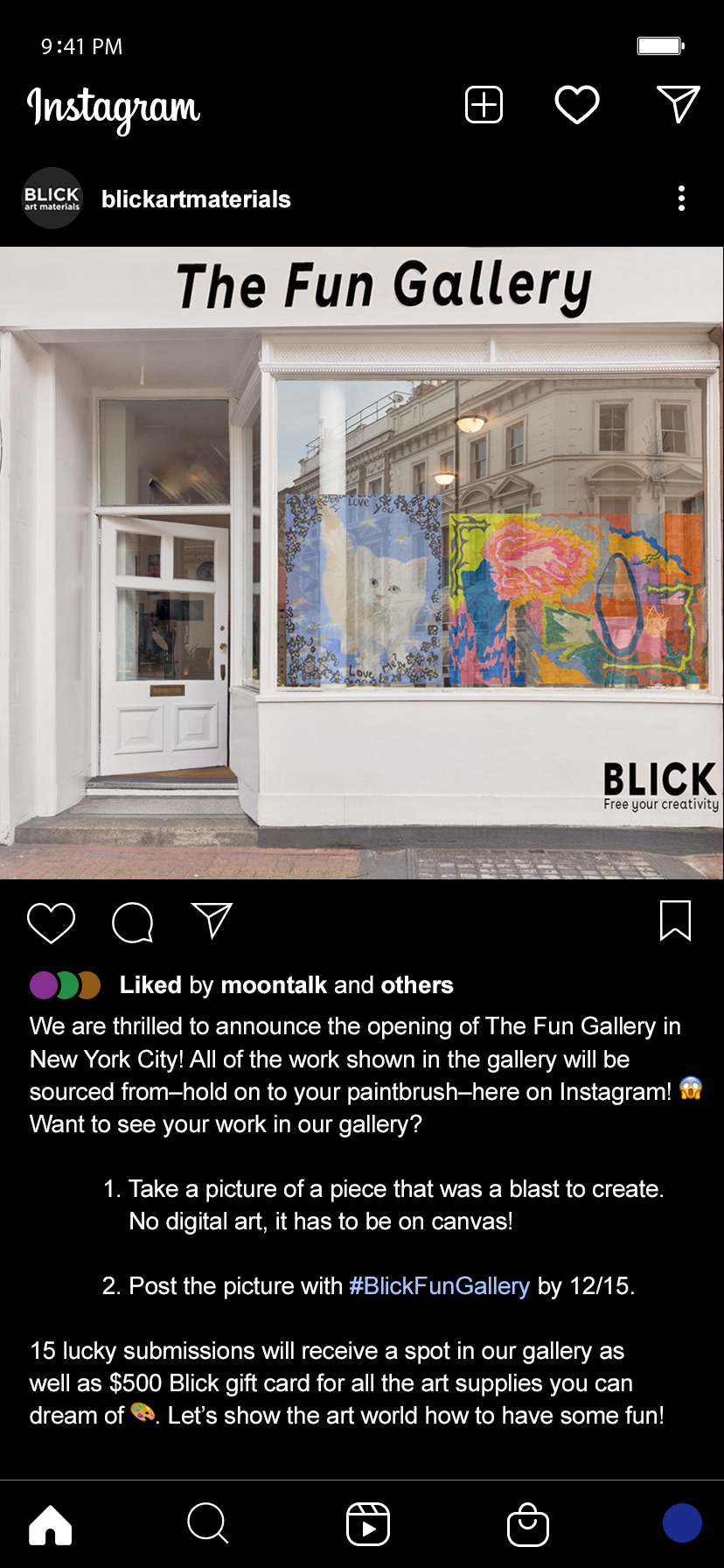 The response couldn't have been better.

After we selected 15 submissions and received the pieces from the artists, we showed the work to the world at our Fun Gallery in Chelsea, New York City.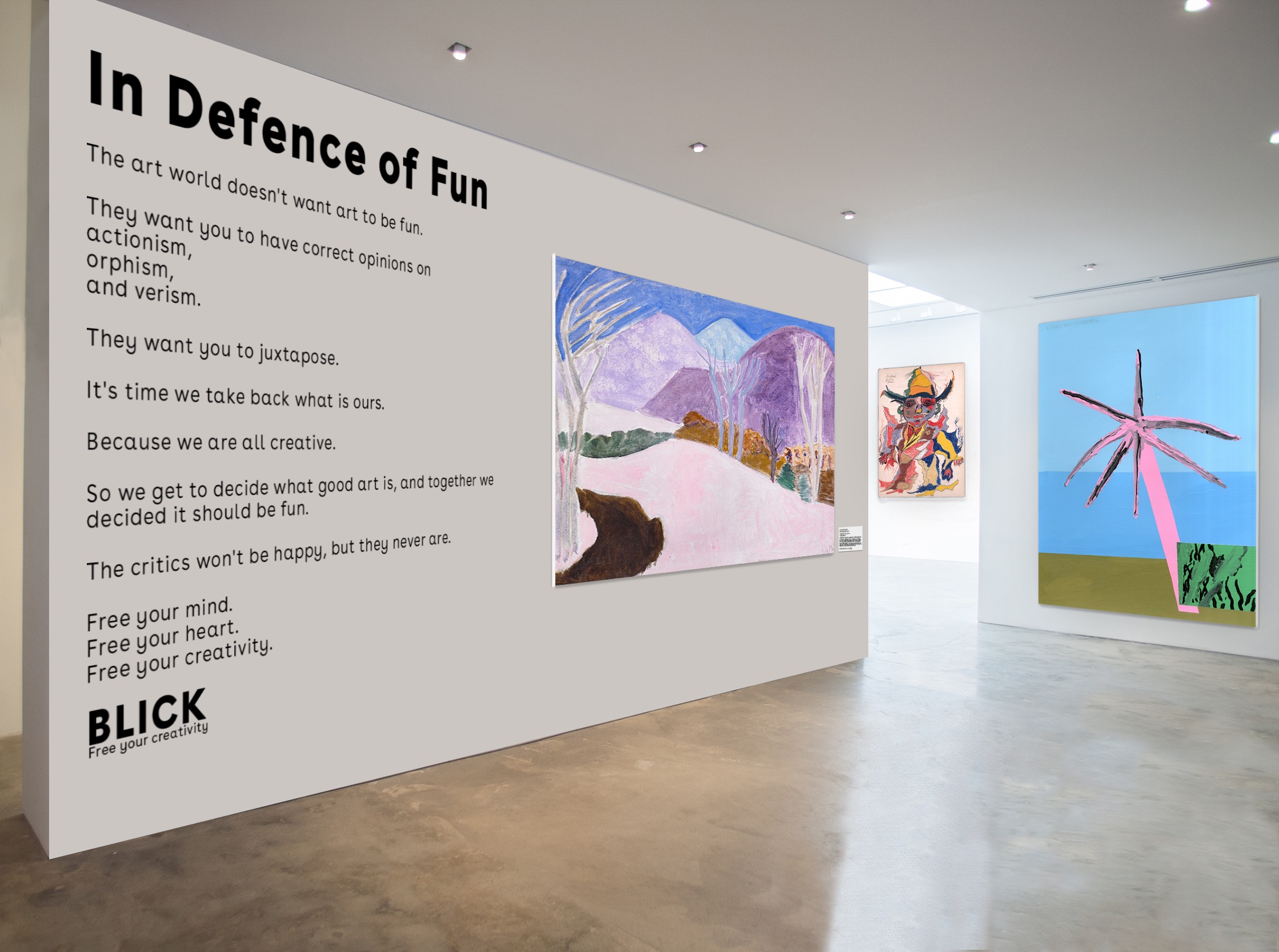 Selected works at The Fun Gallery.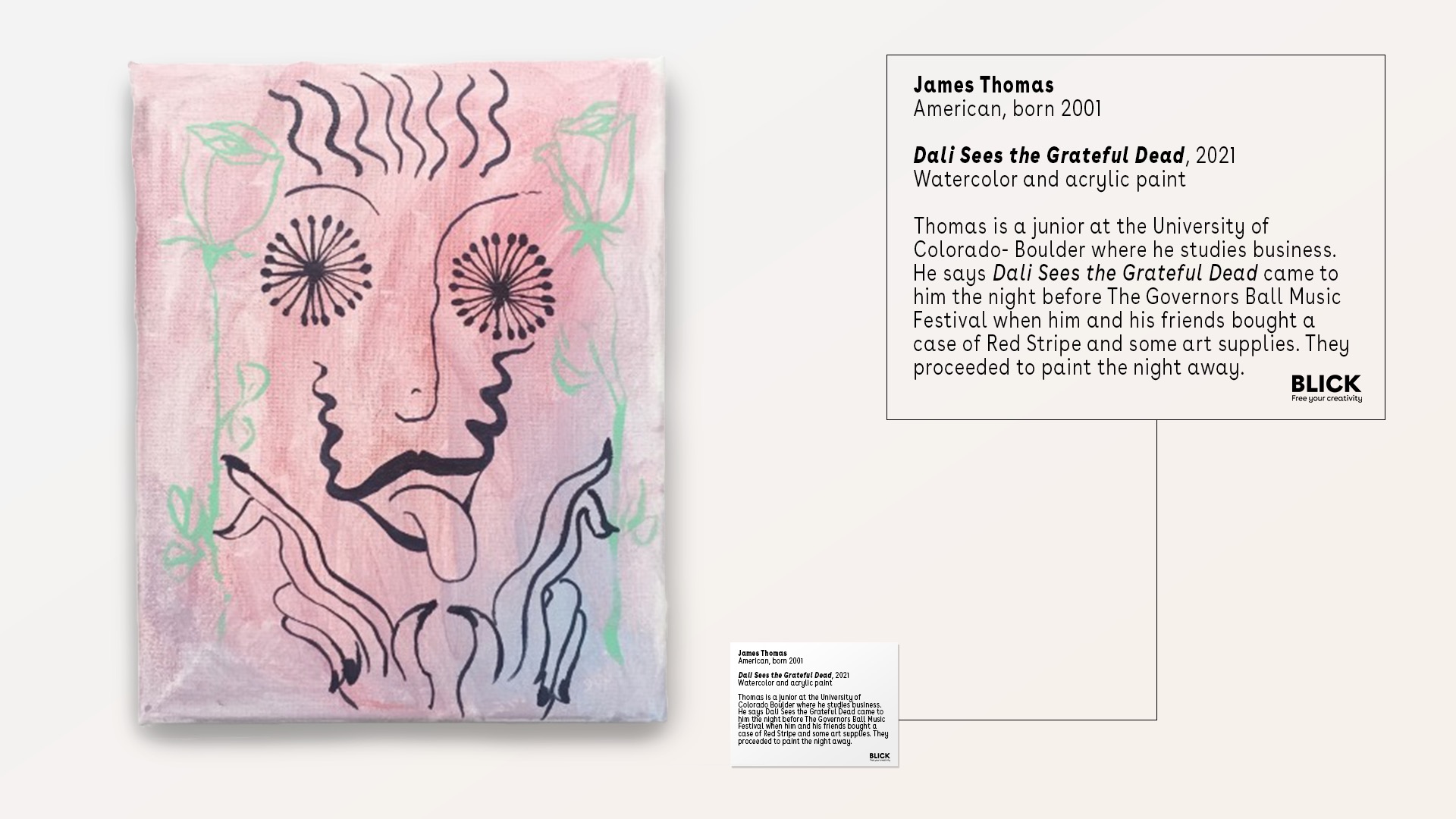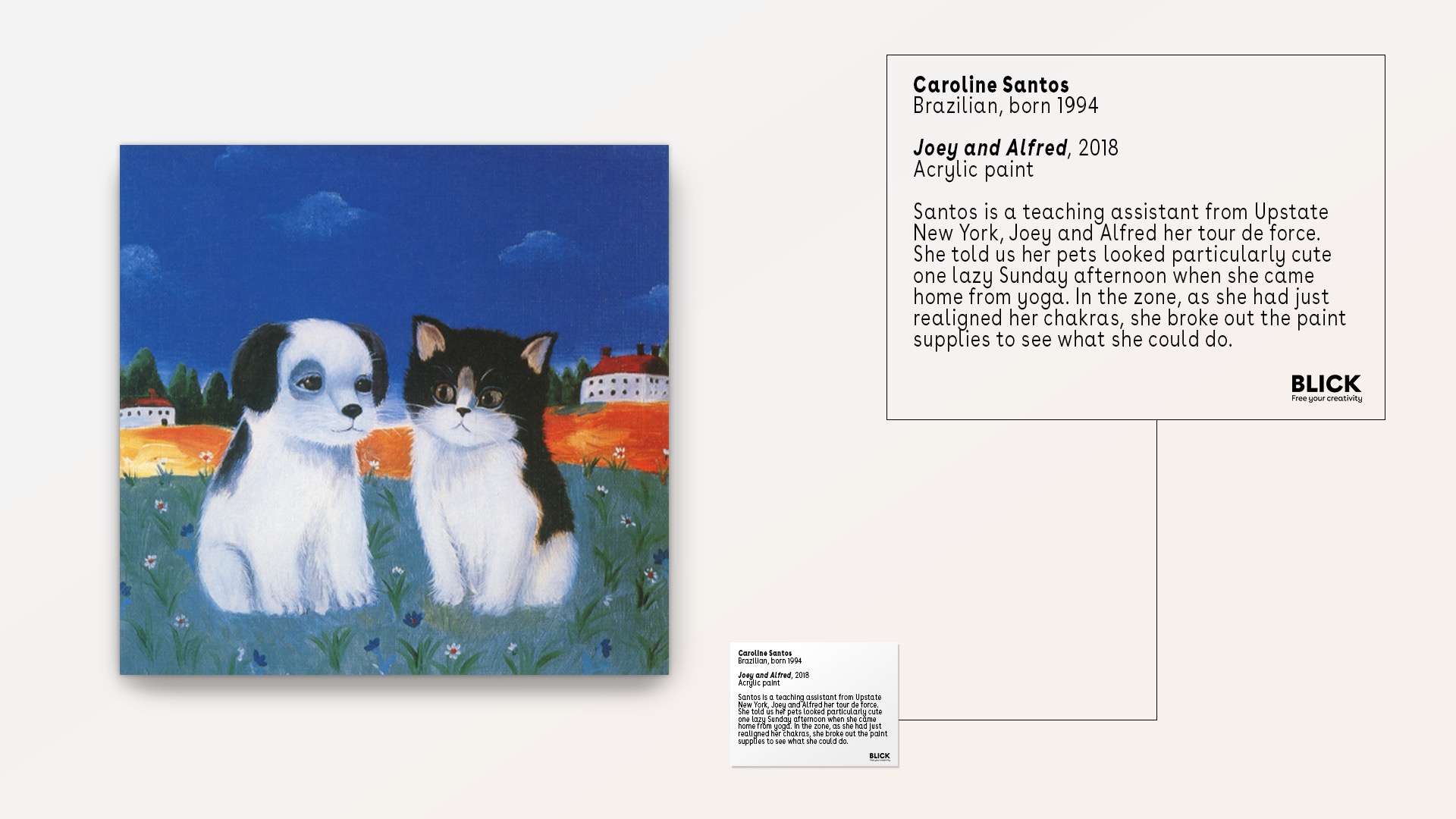 Next we placed OOHs near New York City's most popular art musesums.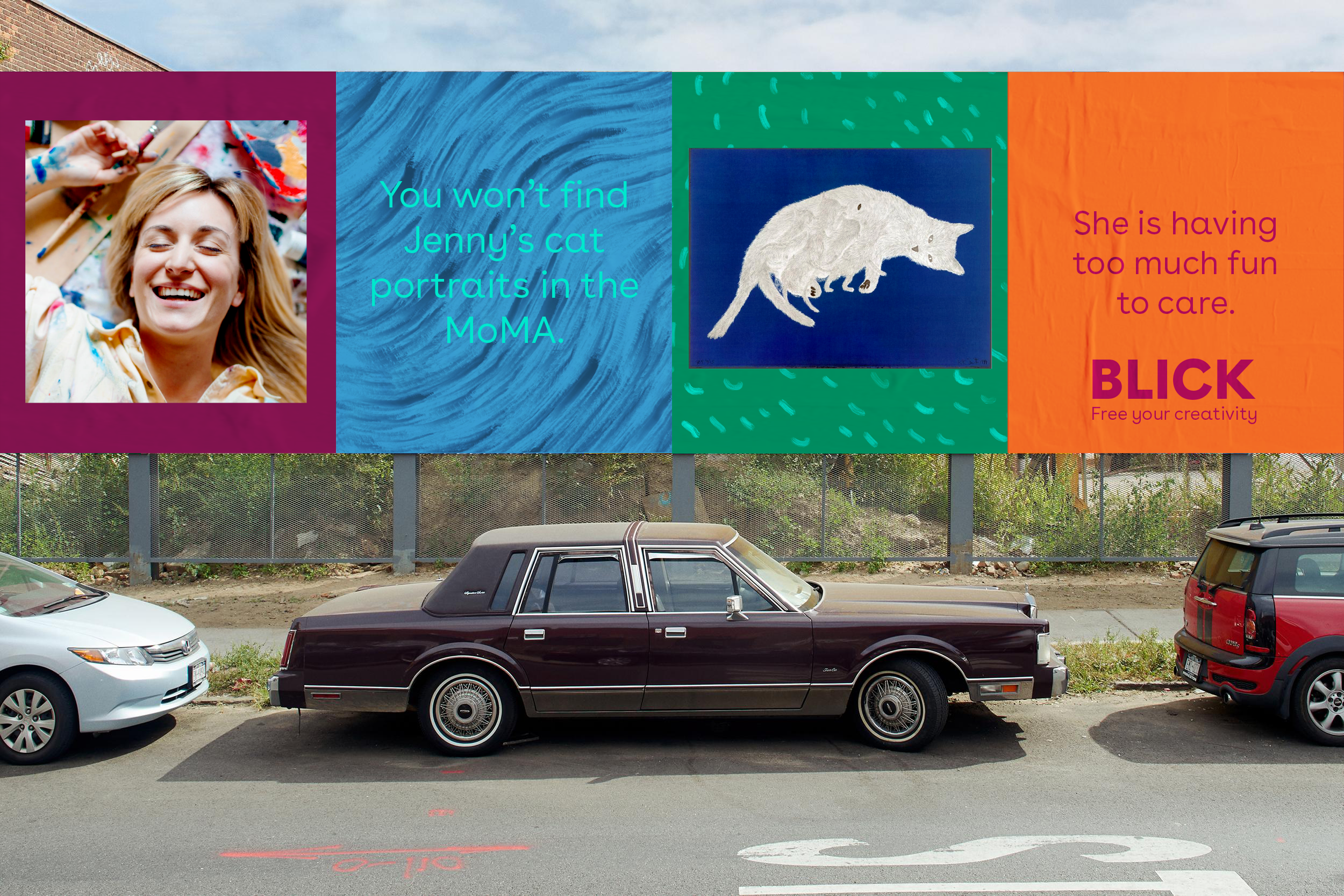 New York Magazine print ad.